History
Faculty of Maritime Studies in Kotor is higher education institution being a part of the University of Montenegro. It was established in 1959 as a Maritime College and afterwards, complying with the growing trends of maritime infrastructure of Montenegro, this educational institution, recognized in former Yugoslavia, was turned into Maritime Faculty in 1981. The aim of the Faculty was to educate specialized maritime personnel on the two-year studies on the following departments (Nautical, Marine Engineering and Marine Electrotechnics) and the four- year studies (Management in Shipping). In the academic year 1999/2000, Maritime – Nautical and Marine Engineering departments in duration of four years were founded at the Maritime Faculty.
Today, in accordance with the Bologna declaration, Faculty of Maritime Studies in Kotor provides academic and applied studies lasting from three years (six semesters).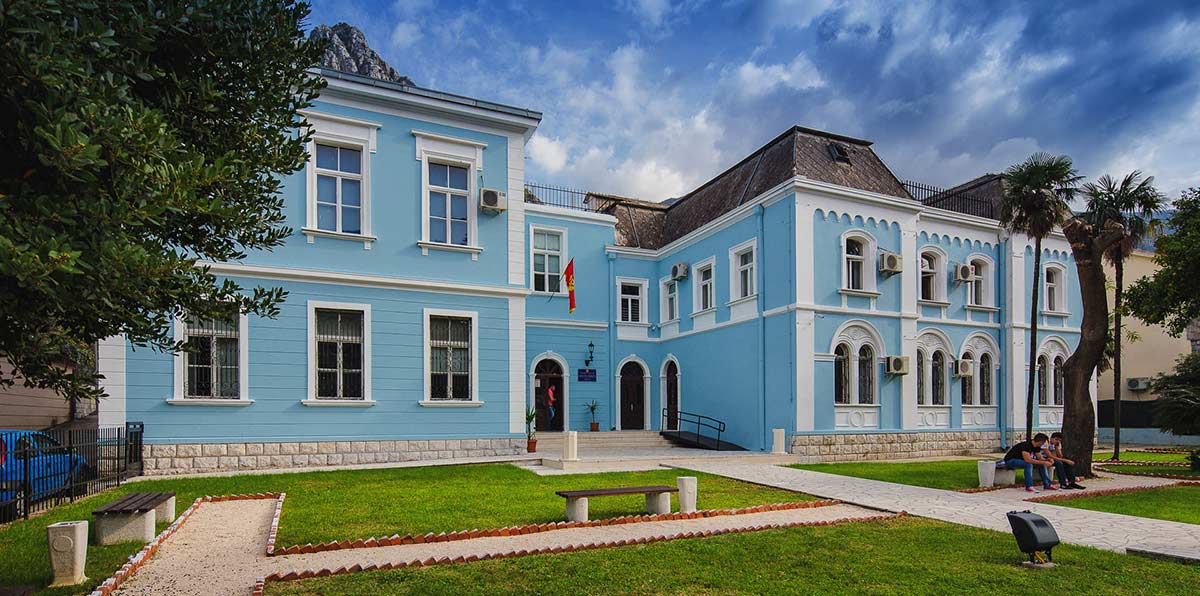 Academic studies:
Applied Studies:
Maritime Faculty in Kotor is the first institution of Higher Education in Montenegro which was certified in accordance with the Quality system ISO 9001 in 2000. Assessment of the application of the quality system and certificate refreshment (which is done very three years) is in the scope of Lloyd Register.
Today, Maritime Faculty in Kotor is a modern educational institution for personnel in shipping. Maritime experts are being educated and professionally trained in line with international standards, conventions and regulations. Education of maritime experts is carried out within regular classes and special programmes for professional training and competence. The Institution is equipped with modern equipment for organization of teaching process as well as equipment for practical training. Quality of knowledge and skills of large spectrum of application enable that personnel who gain education at Maritime Faculty in Kotor easily get a job on shipping companies worldwide.